Thierry Clerc practices in Cambridge (UK) as a clinical homeopath, bioresonance practitioner and a nutritionist.
Standard Consultation Rates
– Initial 60-minute Consultation: £85
– 30-minute Follow-up consultation: £55
– 60-minute Follow-up consultation: £85
– Additional Bioresonance Report (please ask at end of consultation): £20
includes an allergy/energetic analysis report
– Email or Phone Consultation (when requiring 15 minutes): £20
If you have not seen Thierry Clerc for more than 6 months, please, book a 60-minute follow-up consultation.
Concessions and Special Package
Children part of the Arnica group, and aged 8 or under: £75 for an initial consultation, and £45 for follow-up consultations of 30 minutes.
Family Package: pack of 6 1-hour or 6 30-minute consultations available for the price of 5, valid for 2 years
Metabolic Balance
The Metabolic Balance is a set package, which includes a blood analysis, an individual nutritional plan and 7 sessions. Before offering this service, Thierry Clerc will need to meet you so that we can jointly review if this is the correct approach for you. Please refer to the Metabolic Balance section for more information.
If you are late or cannot attend our Appointment
Time is our most limited resource. Here is how I work to with my patients to reduce waiting time:
– If you are unable to keep an appointment, please give ample notice to allow to accommodate others who require urgent treatment –  please contact me over email at least 48 hours before the appointment.
– If you realise that you cannot come to my clinic on short notice (less than 2 days), then feel free to contact me so that we can organise a phone or Skype consultation instead.
– I leave a 15 minute gap between appointments, so it is not a problem if you are a bit late, or if we need to extend your appointment by a few more minutes. I will also try and organise if you come much later on the same day, due to traffic or personal issues.
– You will otherwise be charged for the cost of the consultation.
– If on my side, I need to cancel on short notice (48 hours), I will provide you a free consultation next time.
Support Plan (homeopathy, nutrition, herbal therapy)
The rates above do not include homeopathic remedies, herbs or supplements. A support plan will be provided at the end of your appointment, and can be purchased directly after the session.
Forms of payment for your consultation and support plans
We accept cheque and all major credit cards.
How we use your Data – GDPR – Thierry-Health Data Compliance Policy
About this document
This document will help you understand how Thierry-Health Ltd collects, uses and protects your personal information. If you have any queries about our privacy policy, or how we process your personal information, please contact us, or email us.
The information we collect about you
As patients / customer, we need and require you to provide us with the following information:
Your civil information: name, date of birth and place of birth
Your contact details: including address, telephone numbers and email address
Health information related to your need for holistic treatment, including medical tests, health details and medical history. You are free to share as much or as little as you want or feel required.
How we collect information about you
We collect and update personal information from you directly:
– at a consultation, either face-to-face, telephone of online consultation
– through our questionnaires
– when you send or respond to email communications (please note, that as we often state this is not our preferred way to receive information).
How we use and share your information
We store and use your personal information, as is necessary for our legitimate interests:
– we provide you with holistic treatment
– we use your civil information to book appointments. These are shared with our reception service on a secure booking system called open office
– if you have requested us to do so, we share your contact details to order supplements and products' orders. These are only given to the relevant supplier.
– we also from time to time use your name and email to send updates on the clinic or news information. You are free to opt out of these using our GDPR-Compliant system on each email.
– we need to fulfil any obligations owed to a relevant regulator, tax authority, holistic and conventional health authority.
Who we share your data with
We share your civil information with our online reception service using a secure system called open office.
We share your civil information, contact details and health information to other health organisations, such as medical diagnostic test providers, nutritional plans providers or supplement providers. These are only given to the relevant supplier for the purpose of providing such additional services under your request.
We also use the GDPR compliant email newsletter tool to give you information from time to time. Only your name and your email address are stored on these systems. You can unsubscribe whenever you wish of this service and we will not add your name and email without your request.
How we store your data
Your data is securely stored electronically using GDPR compliant systems. Only authorised individuals have access to your data, and all electronic systems are password protected. We back-up data on a daily basis to reduce the likelihood of accidental loss or damage to files.
Your civil information, contact details and health information are kept securely in separate areas. Especially, the health information, you share, are stored separately from your civil information and contact details, in order to make it extremely difficult to link your health information to you without knowing you very well. So your health information are kept anonymously as much as possible.
How long do we keep your information
We will retain your personal information for a number of purposes, as necessary to allow us to carry out our business. Your information will be kept for up to 7 years, after which time it will be archived or deleted. Any retention of personal data will be done in compliance with legal and regulatory obligations. Please note that data retention periods may be subject to change without further notice as a result of changes to associated law or regulations.
Your rights
Under GDPR you have the following rights:
– to obtain copies of the personal information that we hold about you
– to require us not to send you news or marketing communications
– to require us to erase your personal information – this must be a written request, with your reasons for requesting erasure clearly stated
Please note that these rights may be limited by Data Protection legislation, Contract law, Criminal law and Human Rights legislation, and we may be required to refuse requests where exemptions apply.
A data breach
In the event of a data breach occurring, we would immediately inform everyone affected and the relevant authorities.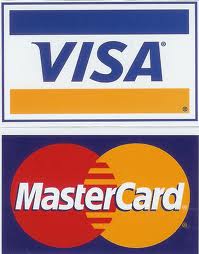 Thierry Clerc, MARH, RHom, MSc
Registered Health Practitioner, Cambridge (UK)
Clinical Homeopathy, Bioresonance, Nutrition & Allergy