Thierry Clerc practices in Cambridge (UK) as a clinical homeopath, bioresonance practitioner and a nutritionist.
Standard Consultation Rates
– Initial 60-minute Consultation: £80
– 30-minute Follow-up consultation: £50
– 60-minute Follow-up consultation: £80
– Full Bioresonance Review (45 min): £80
includes an allergy/energetic analysis report
If you have not seen Thierry Clerc for more than 6 months, please, book a 60-minute follow-up consultation.
Concessions and Special Package
Children aged 5 or under: £70 for an initial consultation, and £45 for follow-up consultations of 30 minutes, and £70 for one-hour follow-ups.
Concession rate for unemployed, retired & students' (initial consultation only): £70
Package of 6 follow-up consultations available for the price of 5, valid 2 years
Couple – one hour consultation: £120. Sometimes, couples need a third party to help them resolve a specific issue in a peaceful and amicable manner. Our relationship with our life partner is very important, and for this reason, I offer my clients the possibility to bring their partner if both wish so.
Metabolic Balance
The Metabolic Balance is a set package, which includes a blood analysis, an individual nutritional plan and 7 sessions. Before offering this service, Thierry Clerc will need to meet you so that we can jointly review if this is the correct approach for you. Please refer to the Metabolic Balance section for more information.
If you are late or cannot attend our Appointment
Time is our most limited resource. Here is how I work to with my patients to reduce waiting time:
– If you are unable to keep an appointment, please give ample notice to allow to accommodate others who require urgent treatment –  please contact me over email at least 48 hours before the appointment.
– If you realise that you cannot come to my clinic on short notice (less than 2 days), then feel free to contact me so that we can organise a phone or Skype consultation instead.
– I leave a 15 minute gap between appointments, so it is not a problem if you are a bit late, or if we need to extend your appointment by a few more minutes. I will also try and organise if you come much later on the same day, due to traffic or personal issues.
– You will otherwise be charged for the cost of the consultation.
– If on my side, I need to cancel on short notice (48 hours), I will provide you a free consultation next time.
Support Plan (homeopathy, nutrition, herbal therapy)
The rates above do not include homeopathic remedies, herbs or supplements. A support plan will be provided at the end of your appointment, and can be purchased directly after the session.
Forms of payment for your consultation and support plans
We accept cheque and all major credit cards.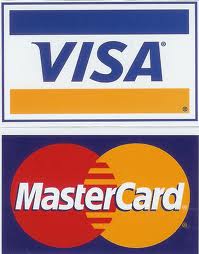 Thierry Clerc, MARH, RHom, MSc
Registered Health Practitioner, Cambridge (UK)
Clinical Homeopathy, Bioresonance, Nutrition & Allergy