Thierry Clerc practices in Cambridge (UK) as a clinical homeopath and bioresonance therapist. He is a regular contributor of several national and international health magazines.

Bioresonance (also called "informational medicine") provides a detailed analysis of the patient's response to thousands of substances and concepts. These are based on the findings of Coherence Resolution research from Princeton University's Eng. Anomalies Research.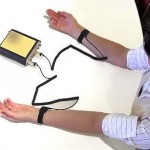 A specific one-hour session of Bioresonance Therapy can be requested. It will start with a 20-minute discussion about expectations. You will then have a bioresonance review covering about 10/15 modules such as energetic state, food sensitivity, allergy, or dietary plans. We will then conclude with a bioresonance therapy (re-balancing). The bioresonance therapy can include RIFE and biofeedback. It is completely non-intrusive .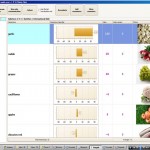 Please, note, that an optional report can be provided on request at the end of the session, for an extra-charge (this report is included in the full one-hour bioresonance consultation).
If you are interested in a bio-resonance session, please indicate it when booking your consultation. This is a great combination to homeopathy and nutritional therapy, and we are the only place providing this combination in Cambridge.
Thierry Clerc is a member of the Energy Medicine Association and provides coaching and supervision to other bioresonance practitioners.
Thierry Clerc, MARH, RHom, MSc
Registered Health Practitioner, Cambridge (UK)
Clinical Homeopathy, Bioresonance, Nutrition & Allergy