Opening Times
Thierry Clerc's consultations are between 9AM and 6PM, Monday to Friday.
Please note that Thierry's Clinic is accessible by appointment only, so please book your consultation beforehand.
Finding Thierry's Clinic – 116 Ramsden Square, CB4 2BL, Cambridge
Thierry's holistic clinic is located in the north of the city of Cambridge, close to the A14, the Cambridge Science Park, and only 15 minutes way from the city centre by car.
Parking: You are free to use the parking space in front of the clinic if it is available, and you can also park on the street, in front of the house or in front of the clinic. On-street parking is free in Ramsden Square, but please do not park on the grass verges or the pavement as this is not allowed.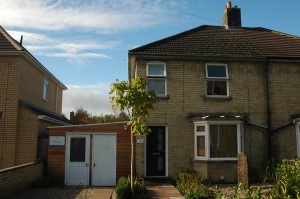 We have a waiting room facility, and you are welcome to use it before your consultation. We arrange appointments in a timely manner, and we will make sure that you will be seen on-time and do not need to wait or leave later than required. We ask in exchange that you are as punctual as possible.
To cancel or change the time of the appointment, a 48-hour notice is required. If you can not come, please check our rules and contact us to organise a Skype or phone consultation instead. Thank you for your understanding and all the best until your visit.