Thierry Clerc practices in Cambridge (UK) as a clinical homeopath, bioresonance practitioner and a nutritionist.
Standard Consultation Rates
– Initial 60-minute Consultation: £85
– 30-minute Follow-up consultation: £55
– 60-minute Follow-up consultation: £85
– Additional Bioresonance Report (please ask at end of consultation): £20
includes an allergy/energetic analysis report
– Email or Phone Consultation (when requiring 15 minutes): £20
If you have not seen Thierry Clerc for more than 6 months, please, book a 60-minute follow-up consultation.
Concessions and Special Package
Children part of the Arnica group, and aged 8 or under: £75 for an initial consultation, and £45 for follow-up consultations of 30 minutes.
6-for5 Family Package: pack of 6 1-hour or 6 30-minute consultations available for the price of 5, valid for 2 years
Metabolic Balance: The Metabolic Balance nutritional programme is a set-package, which includes a blood analysis, an individual nutritional plan and 7 sessions. The sessions come  at a discounted rate (about 20%). Before offering this service, Thierry Clerc will need to meet you so that we can jointly review if this is the correct approach for you. Please refer to the Metabolic Balance section for more information.
If you are late or cannot attend our Appointment
Time is our most limited resource. Here is how I work to with my patients to reduce waiting time:
– If you are unable to keep an appointment, please give ample notice to allow to accommodate others who require urgent treatment –  please contact me over email at least 48 hours before the appointment.
– If you realise that you cannot come to my clinic on short notice (less than 48 days), then I am sorry as I will not be able to book someone else, and will lose this slot. Feel free feel free to contact me so that we can organise a phone or Skype consultation instead. You will otherwise be asked to be pay for 1/2 of the cost of the consultation. If on my side, I need to cancel on short notice (48 hours), I will provide you a free consultation next time.
– If you are a bit late, it is not a major problem as I leave 15 minutes between each appointment.
– I will also try and organise if you come much later on the same day, due to traffic or personal issues.
Support Plan (homeopathy, nutrition, herbal therapy)
The rates above do not include homeopathic remedies, herbs or supplements. A support plan will be provided at the end of your appointment, and can be purchased directly after the session.
Forms of payment for your consultation and support plans
We accept cheque and all major credit cards.
Unfortunately, the NHS in the UK has stopped supporting homeopathic and nutrition therapies. Here are some suggestions on how to get funding of your treatment:
Private Medical Insurance Companies supporting Homeopathy and Nutritional Therapy
Thierry Clerc's service are covered fully or partly by several British and International health insurance, the list varying from year-to-year. If you have a policy with a private insurer, we would advise you to contact them and see if Thierry Clerc is covered. If not, you may be able to request them to get me registered, as this has wored in the past. Most of the UK-based private insurances and several based in the European Union, in the US, and for Expatriates have funded our services. We will indicate our registration details on your invoice. If you have a private medical insurance, please contact them beforehand to see if the consultation or your support plan can be funded.
Homeopathy under the NHS and Other Public Health Care Plans
Many European countries have covered homeopathy as part of their public health policy, and would fund our services. The NHS has a long tradition of funding homeopathy and nutritional therapies, and this has been several restricted. If you want to express your interest in using our services partly funded by the NHS and your taxes, we invite you to write to your GP and your local MP. The public financial support has also been reduced in many other countries. However, Homeopathy is now publicly covered and supported by new countries, such as India, Cuba. Switzerland, Bavaria.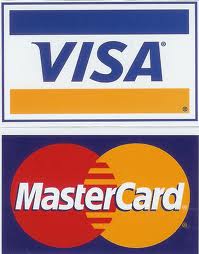 Thierry Clerc, MARH, RHom, MSc
Registered Health Practitioner, Cambridge (UK)
Clinical Homeopathy, Bioresonance, Nutrition & Allergy