Organise an Interview
Thierry has been invited for video and audio interviews with leading media outlets such as the BBC , Choice Health & Wellbeing and Complete Health (two leading national health magazines). Thierry is also a regular write for Hpathy, the most popular magazine on homeopathy and complementary health.
Thierry Clerc is an experienced speaker, very clear and approachable during an interview talk or a seminar. He wo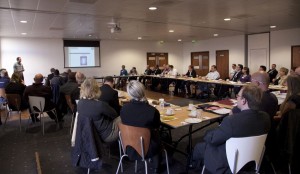 uld always customise the format of the Presentation, to cover the topic at a right level for an audience.
Thierry can cater for any format and duration, including interviews, or presentation to a small audience up to the 100s. Thierry has also done presentations to medical doctors, complementary practitioners and home users.
Feel free to contact him via email (info@thierry-health.com) or via his receptionist (01223 655 300).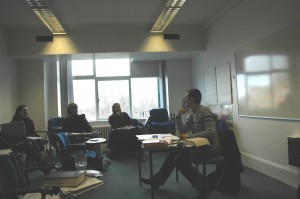 Some of the locations, where Thierry spoke:
Angels' Day Events, Bury St Edmunds
Aromatherapy Institute, UK
Association of Energy Medicine, Germany
BBC Cambridge
Chinese Medical Association Cambridge Events, an organisation organising training workshops for Chinese doctors in the UK
Choice Health Magazine, UK
College of Practical Homeopathy, London
Federation of Holistic Therapists
Factotum Ltd (health presentation to staff)
Genie Venture Ltd (health presentation to staff)
Health Inn Video Show, USA
HPATHY Journal, India
MIND Charity Event, UK
NHS Fulbourn Hospital Event, UK
Revital Health
Check also our Testimonials section.