Thierry Clerc practices as a clinical homeopath and nutritionist in Cambridge, England
In the Western world, obesity and poor nutritional habits have reached epidemic levels, triggering an explosion of chronic conditions. Most people nowadays do not even know what is good diet for them, as their parents and grandparents were unable to pass them the necessary knowledge. There are now plenty of nutritional information, and also of cooking or dietary books. However, these have not stopped obesity or poor diet as general or generic advice do not fit most people's individuality.
In terms of diet, like in any other areas of health, it is important to have an individualized plan, which fits the person's medical history, the current lifestyle and aims at an achievable goal. This will help general health also also promote healing.
Thierry Clerc gives a strong emphasis on diet because it is the simplest way to get the right nutrients to assist true healing. Thierry Clerc is however different from "old school" nutritionist as our focus is more on reducing the bad type of food, and also on substituting good dietary habits instead of relying on long-term supplements.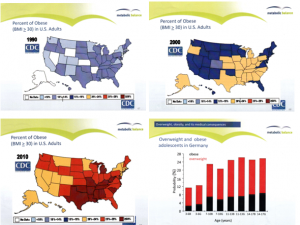 For customers of homeopathic & nutritional services:
Please check your support plan before reading this section. You can also have a look at the "More Resources" area for other useful nutritional advice.
If you are not a customer from our practice, please read before entering this section:
Self-prescription should not be used as a substitute for a consultation with a qualified health practitioner. Even minor chronic symptoms can be a sign of a more serious underlying condition, and a timely diagnosis by a doctor may reduce the likelihood of more severe problems.
Please, use our advice only as part of a treatment from our health practitioner. Also, refer to our Disclaimer and Legal Requirements.
Thierry Clerc, MARH, RHom, MSc
Registered Health Practitioner, Cambridge (UK)
Clinical Homeopath, Bioresonance Therapist, Nutritionist